Phase I Environmental Site Assessment
- Is a minimum environmental investigation for a buyer/seller/lender of commercial or industrial property. Allows buyer liability protection under CERCLA known as the "innocent landowner provision". Guidelines for performance of Phase I ESAs can found in ASTM E-1527 and the EPA All Appropriate Inquiry (AAI) rule. A Phase I ESA consists of a visual inspection of the Property and surrounding area, historical records research, local, state and federal environmental database review, interviews with the owner and occupants of the Property and production of a written report.
Phase II Environmental Site Assessments or Subsurface Environmental Investigations
- Further investigation may be recommended by the Phase I. This investigation may include soil and water sampling for contaminates of concern. Soil and water sampling requires the oversight of a State Registered Professional Geologist.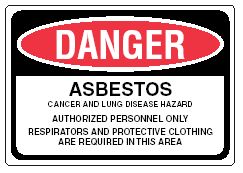 Asbestos-Containing Building Material Inspections
- State and Federal regulations require that prior to disturbance of building materials, a licensed asbestos inspector perform a thorough asbestos inspection.
Asbestos Abatement Design and Monitoring
- State and Federal regulations require an asbestos design by a licensed asbestos designer, prior to the abatement of certain asbestos-containing building materials. Air monitoring may be required during and following the abatement project. Impact Environmental, Inc. analyzes air samples with a mobile phase contrast microscope (PCM) laboratory. Impact Environmental also performs OSHA compliance monitoring.
Other Services
NEPA Environmental Assessments
Radon Testing
Vapor Encroachment Screening